Ok. I know I am only supposed to do five things for the link up, but I couldn't help myself.
Here are six things I have been obsessing over this week...
1. By this time next week I will have already been in NYC for a whole day! My first real MOH duty for this
pretty princess
is to help her SAY YES TO THE DRESS! We will be going to Kleinfeld's in NYC and no we will not be filming for the show.
2. Dakota has been really snuggly this week for some reason and this is how I found these two when I came to bed the other night. Sweet lil babies.
3. My three day dirty hair top knot. This dirty hair thing is really working for me so far! I did use a cleansing conditioner yesterday, but that was it besides the wash it got on Sunday night.
4. I have been raving about Big Fatty mascara for a couple of weeks now and after the beach trip I know at least three of my friends have now purchased it as well! It is awesome! Easy to remove. Jet Black. Nourishing oils. I have pretty sensitive eyes and a mascara that doesn't flake off during the day is crucial. Plus! It makes my lashes so long and full that I get asked if I am wearing falsies all the time! You can get it
here
.
Urban Decay
is offering free shippingon the singles and the duo right now, they always includes samples with your purchase, and usually will send you a coupon for your next purchase! You should probably stock up now while you can! I did!
5. This moisturizer is heaven. I first tried it as a sample in my monthly
Birchbox
. I was instantly in love! It is a all in miracle worker. It can be used as a regular moisturizer/primer underneath makeup, as a mask, or concentrated as a makeup remover. So strange I know! It isn't heavy at all and absorbs really quickly! You can get it
here
. It is worth every penny!
6. Ok this stuff is addictive. I tried it for the first time while I was living in San Fran. My little kids would bring it in their lunch boxes. It is a healthy alternative to popcorn and other munchy snacks. Gluten free and low calorie. Just be careful not to eat the whole bag! Costco as a big bag of Pirate's Booty that is resealable which is what we keep at our house, but you can find the regular and snack size bags it at Whole Foods, Publix, or Target. Walmart still isn't quite up on their healthy snacks game.
Here is a little oldie Nelly Furtado, that Bassnectar made so much better. You should take a deep breath press play and just start moving. I promise you will feel better by the end! Plus it is FRIDAY!
So go ahead and...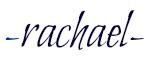 #backthatazzup