Because mine fits a 24oz!
It is a
KOOZIE

.
Never a
HUGGER
.
And our new koozies that we paid for are totally worth it! My beer stayed cold all the way to the end!
You should never pay for a koozie by the way! This was a one time exception
.
I bought Sam tickets to a country concert series for our anniversary and last night we had a blast at Brantley Gilbert and Tim McGraw with some of our good friends! I am not a country fan, but I really love live music! So I compromised and we are both happy!
Yes, That is a Cat Suit. It's Free People from last year.
I sent this pic to my Group Text and this is the response I got back.
Laurie Ann Gibson throwback! #boomboomcatcat
Don't mind my abnormally large head...what the heck??
This typical...one or both of is usually make some kind of face.
And so because of all the fun I had last night all I have been thinking about all day is going home and doing this exactly...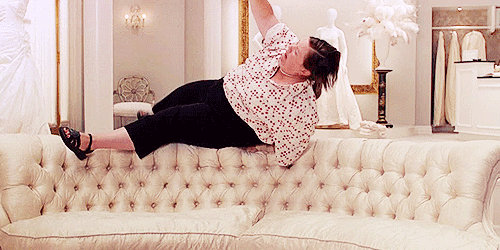 I am going to gorge myself on some crustaceans this weekend at the
Crawfish Boil
while shakin' it to some Robert Randolph and the Family Band! One of my faves!
#backthatazzup
Peace out Girl Scouts!